We are currently reading through the Bible together. The reading is posted daily to our Facebook group along with a discussion question. If you would like to be added to the group, please contact Lindsay at (936) 661 – 9207
If you are not on Facebook, Lindsay can send it to you another way.
We love to grow together in God's Word and always looking for opportunities to do that.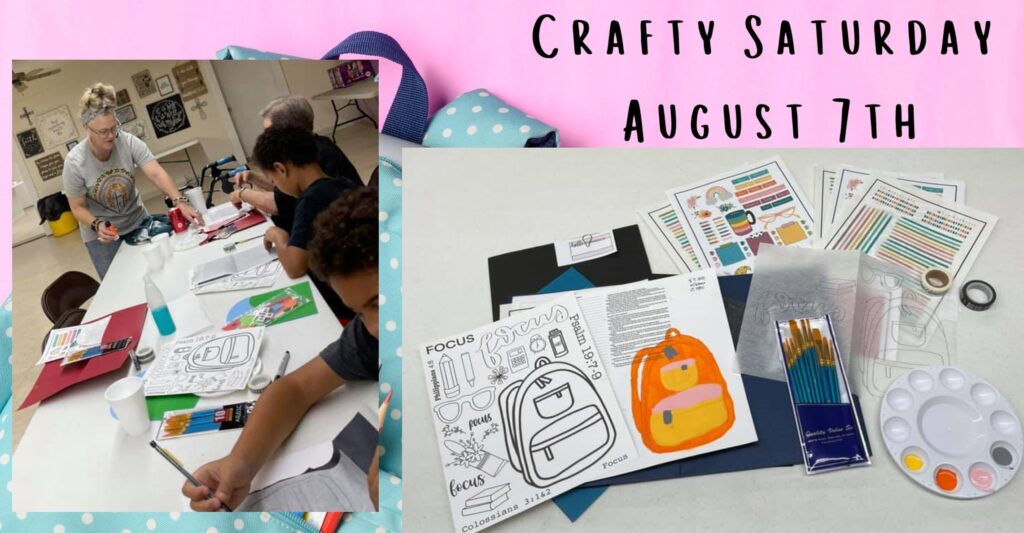 We recently had our first
"Crafty Saturday."
Stay tuned for other opportunities.
We had a SWEET time at our retreat!
We are already looking to do it again…maybe this fall! Stay tuned!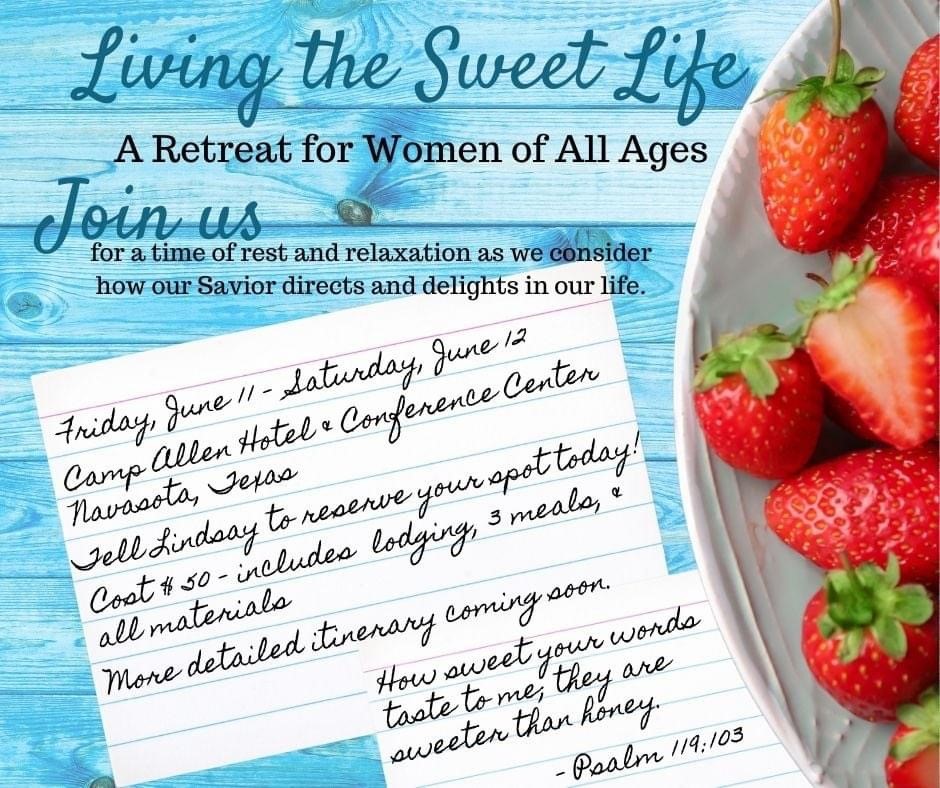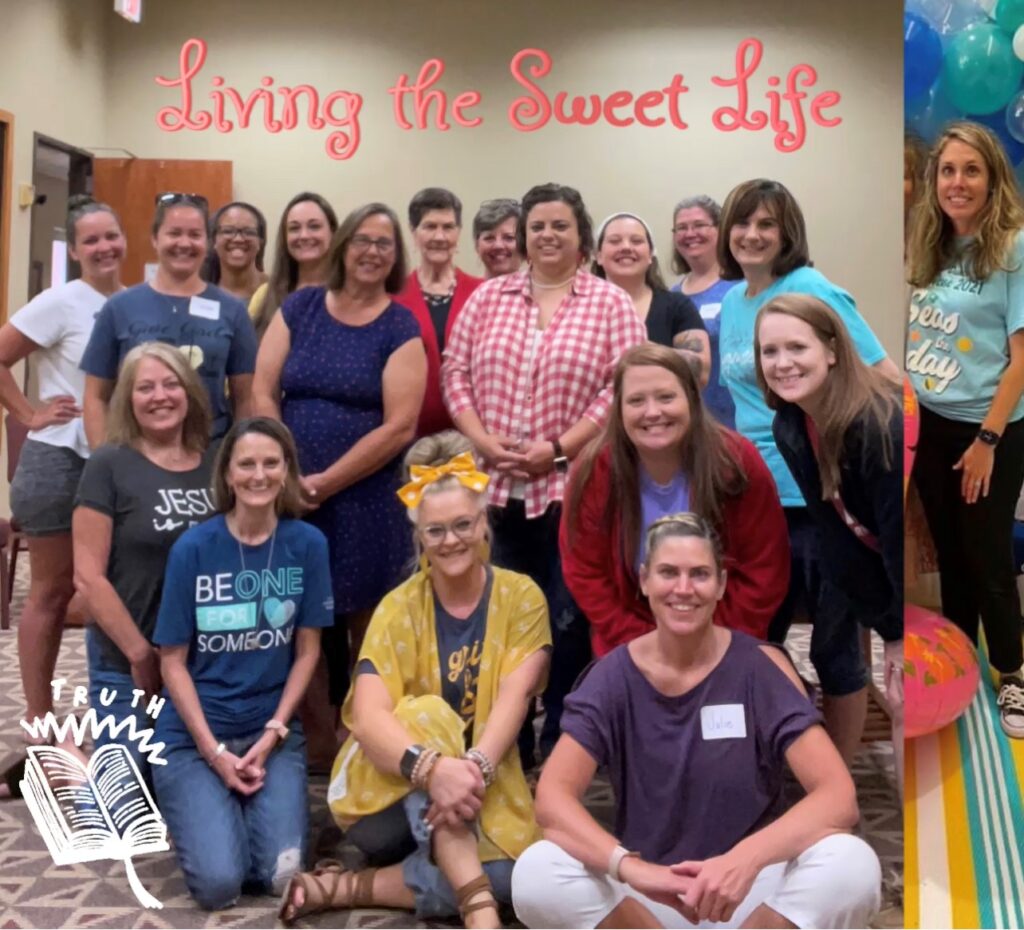 Listen to the first message from our 2019 Women's Conference:
speaker, Debbie Stuart:
Day 2 of the conference, speaker – Debbie Stuart is available by CD. Ask Lindsay.
Our first time to host a women's conference was nothing short of AMAZING. We are so thankful for the Lord providing for us in each and every way and the opportunity to host an event such as this. We can't wait to do it again! Click the flyer below to view the photo album.
Lifeway Women's "Word Alive" with Lysa Terkeurst and worship led by Ellie Holcomb was beyond amazing. What a beautiful experience we had with the Lord. Looking forward to Women of Faith's "Sisters: Celebrating the Art of Friendship."
Just a few of our previous fun times of fellowship with our sisters in Christ:
please view the
ministries
page
for contact information.